Prepare to immerse yourselves in all things Korean at the Korea Travel Fest in KL on 28 and 29 October
Kuala Lumpur, 4 October 2023 – South Korea, affectionately once known as the "Land of the Morning Calm," has captured the hearts, minds, souls and taste buds of millions of people of all ages around the world. In this regard, the Korea Travel Fest 2023, set to take place on 28 and 29 October at the KLCC Convention Centre in Kuala Lumpur, is poised to be the ultimate celebration of all things Korean! Hosted by the Korean Ministry of Culture, Sports, and Tourism; together with the Korea Tourism Organization and with the support of the Embassy of Republic of Korea in Malaysia this travel festival will fete Malaysians with just about anything and everything related to South Korean culture, in conjunction with the Visit Korea Year 2023 and 2024.
"The Korea Travel Fest is not just any event; it's a celebration that will bring an immersive K-experience to the heart of Kuala Lumpur, a city known for its vibrant diversity," said Mr. Moon Sangho, Managing Director of Korea Tourism Organization Malaysia Office. 
"The passion and enthusiasm that Malaysians have shown for South Korean culture is a testament to the power of music, drama, and storytelling that is able to bridge cultures and create a sense of connection. Through this festival, we hope to deepen the cultural exchange between our two nations, allowing Malaysians to explore the rich tapestry of  South Korean K-Culture through K-Beauty, K-Food, K-Content and K-Travel, right in their backyard. We hope that this immersion will provide Malaysians a glimpse into South Korean K-Culture and further boost Malaysians' interest to travel to Korea!" he explains. 

An extravaganza for Korean culture enthusiasts
The Korea Travel Fest promises to be an extraordinary extravaganza, and is expected to draw over 20,000 enthusiastic visitors, all eager to dive headfirst into the world of South Korean entertainment, culture, and travel. And with entertainment being one of South Korea's biggest gifts to the world, among the highlights of the two-day program is a captivating offering like no other on both days!
Day 1: A melodic journey through K-drama OSTs 
The first day of the festival is set to be an enchanting and soul-stirring experience, featuring a heartwarming concert. With a lineup of talented South Korean artists, this showcase will take fans on a captivating journey through unforgettable Original Soundtrack (OST) hits from some of the most beloved K-dramas to have graced our screens and touched our hearts.  Against a captivating backdrop and vibrant scenery, this showcase will take audiences on a journey that captures the essence of music and drama. 
Among the performers is Soyou, who will take the stage with her soulful renditions of OST songs from popular K-dramas such as "Goblin", "When The Camellia Blooms", and "Love in the Moonlight." The talented Kassy, on the other hand, will perform OST hits from "Fight for My Way", "Hometown Cha-Cha-Cha", and "Alchemy of Souls".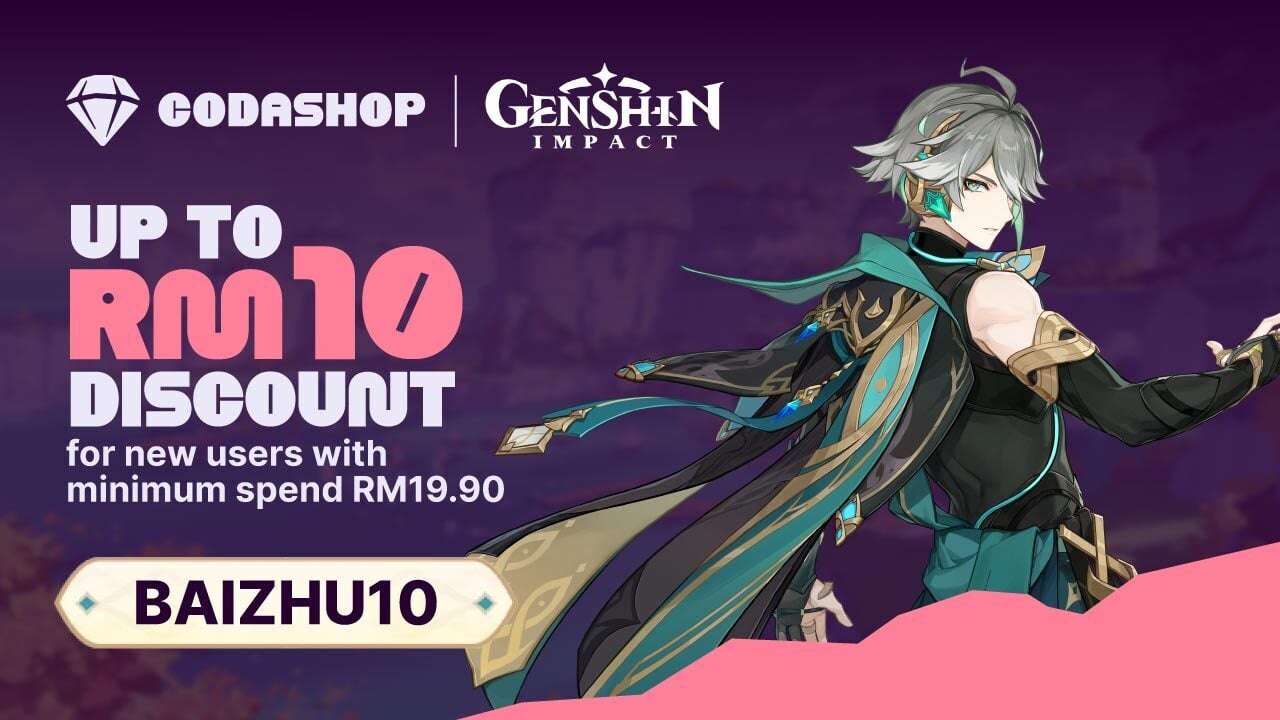 Meanwhile, Car, The Garden, another gifted artist, will weave his magic with OST songs from hit shows "Hometown Cha-Cha-Cha", "Alchemy of Souls" and "Now, We Are Breaking Up", adding a unique touch to the musical tapestry. And finally, but not least, Vincent Blue is set to blow fans away with his mellifluous voice, serenading fans with OST songs from "She Was Pretty," "Weightlifting Fairy Kim Bok Joo" and "Crash Course in Romance".
Day 2: An Evening with Kim Jaejoong
On the second day, the spotlight shines on South Korean singer, artist, songwriter – Kim Jaejoong. Known for his remarkable vocals and stage presence, Kim Jaejoong will not only deliver a captivating exclusive concert (among some other surprises!) but also engage with fans in a special session where he will share personal stories and answer their burning questions.
From music and fashion to cuisine and travel – Korea Travel Fest has everything!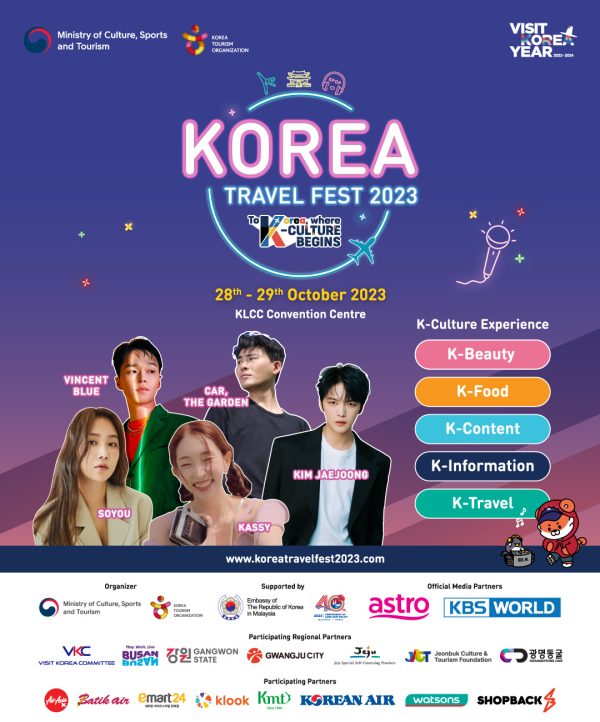 Make no mistake, however – the Korea Travel Fest is not just about music. Rather, over the entire span of both days, it will represent a kaleidoscope of experiences that will leave you wanting more. 
For instance – for those who have been wanting to visit South Korea – the Korea Travel Fest is the best place to be as it will feature travel insights through a plethora of activities including a K-Travel Zone. Besides availing themselves to online travel promotions, attendees will also have the opportunity to explore travel information booths, offering insights from participating regional tourism organizations and partners, including: 
Busan Tourism Organization

Gangwon Special Self-Governing Province

Gwangju Tourism Organization

Jeju Special Self-Governing Province

Jeju Tourism Organization

Jeonbuk Culture & tourism foundation 

Visit Korea Committee 

Gwangmyeong Cave

AirAsia X

Batik Air

Klook

Korean Air (Online Promotion)

ShopBack
Meanwhile, a host of other activities and fun times await visitors. 
K-Beauty Zone
Dive into the world of Korean beauty and wellness concepts with representatives from partners such as Watsons Malaysia, the leading health and beauty retailer inspiring everyone to enjoy life to the fullest, setting new standards in the health, wellness, and beauty market. Watsons will be featuring exclusive beauty brands COSRX and AXIS-Y at the Korea Travel Fest. 
K-Content Zone
Winter enthusiasts can also enjoy a VR Zone showcase featuring winter skiing, while those seeking to experience South Korean tradition can try on the elegant Korean Traditional Costume and Korean Calligraphy. Visitors can also indulge in the latest K-media content, immerse yourself in the K-pop Dance Zone, and strike a pose at the photo booths featuring Kingdom Friends and Cheongwadae Concepts. 
K-Food Zone
Savour Korean cuisine from South Korean convenience store brand, emart24; and consumer products distributor, KMT. emart24, South Korea's fastest-growing convenience store, has captured Malaysian hearts since June 2021. Experience modern ambiance, fresh Korean food, and drinks, encouraging visitors to meet and hangout at their booth, much like their neighbourhoods in South Korea. 
KMT, having been in the market since 1994, offers a premium Korean food market called K PLUS Food Market. Explore a wide range of Korean products and food, connecting Malaysia and Korea through culture and cuisine.
Stand a chance to win a General Pass to the K-Culture Concert and a Korean Air Flight Ticket!
Visitors who have successfully completed their Journey Card will not only get a shot at winning a General Pass to the highly anticipated K-Culture Concert but also a Korean Air Flight Ticket!  To learn more about how to enter and increase your chances of winning, be sure to follow KTO Malaysia's social media pages for additional details.
Engagement with Media Partners
Also on hand will be Media Partners of the Korea Travel Fest, including Astro – Malaysia's leading content and entertainment company; and KBS World, the TV channel showcasing a rich array of Korean dramas and entertainment programs to audiences in approximately 146 countries globally, including Malaysia. These media partners will also engage visitors with an array of activities and goodies for attendees.
All this and so much more!
To celebrate Korea and Malaysia's joint rich heritage, Korea Travel Fest will also showcase the multicultural performances between Malaysia and Korea.
So be sure not to miss out! As the excitement builds leading up to the Korea Travel Fest, mark your calendars for 28 and 29 October. With such a diverse array of experiences, the Korea Travel Fest is simply a celebration of all things Korean, offering something for everyone.
Dedicated to further elevate South Korea as the most sought-after MICE destination, Korea Travel Fest will conclude with an exclusive B2B event and business network session on 30th October. The prestigious event serves as a gateway to provide latest information on the thriving MICE destinations in Korea through an enthusiastic team of professionals from regional MICE bureaus and various Korean service providers.
To find more information about the Korea Travel Fest, you may visit the KoreaTravelFest2023.com.