MALAYSIA TAKES CENTER STAGE AS THE FIRST COUNTRY IN THE WORLD TO HOST THE 'BVERSE' EXHIBITION (BTS, SINGING THE STARS)
More than 50% of the early bird tickets were sold in the first hour of ticket sales, so dance fast and don't miss your chance to be among the first in the world to experience the BTS Universe
Brace yourselves, ARMY, because Malaysia is about to set the world on fire with the most epic, jaw-dropping event ever to grace this planet – The 'BVERSE' Exhibition (BTS, SINGING THE STARS). Yes, you heard it right! Malaysia has the incredible honour of being the FIRST country in the ENTIRE world to host this spectacular BTS experience!
From 1 December 2023 to 10 March 2024, we will be living and breathing all things BTS as Seni Jaya present an electrifying and heart-pounding 'BVERSE' (BTS, Singing the Stars) Exhibition in Pavilion, Bukit Jalil. Inspired by 'THE FACT BTS PHOTOBOOK SPECIAL EDITION' a treasure trove of visuals unleashed alongside the prestigious THE FACT MUSIC AWARDS (TMA), the exhibition will feature a grand journey to the universe of the 7 BTS members.

With tickets in hot demand, fans of all ages are racing to secure their spot in the BTS Universe. But ARMYs have once again shown their incredible dedication and love as they managed to snatched more than 50% of the Early Bird tickets within the first hour of ticket sale recently! Secure your tickets NOW and join us for an unforgettable experience! Available now on their official ticket agent, Ticket2u, ARMYs and fans alike can soar through the BTS Universe for as low as RM78! Tickets prices* is as below:
Early Bird Ticket: RM78
Normal Ticket (starting from): RM98
Express Ticket: RM138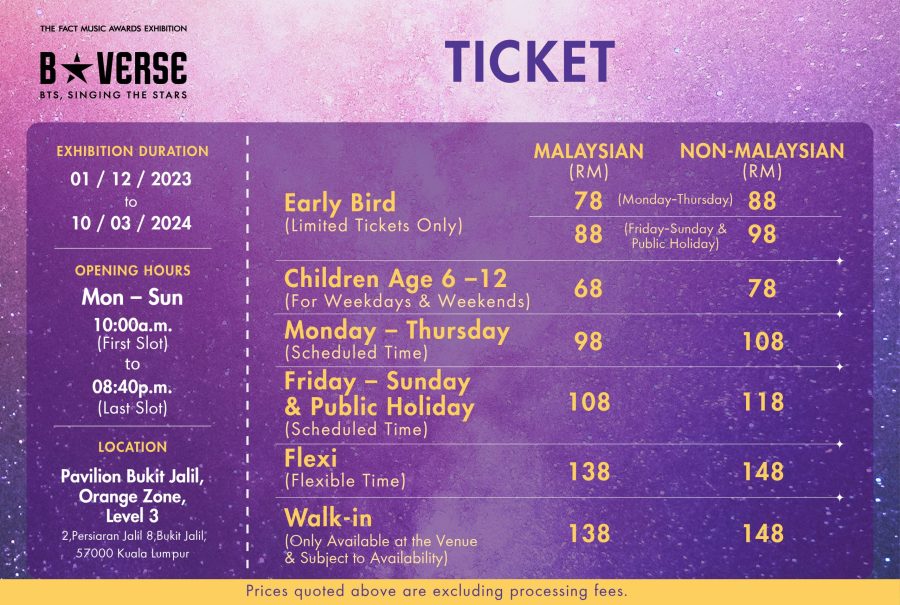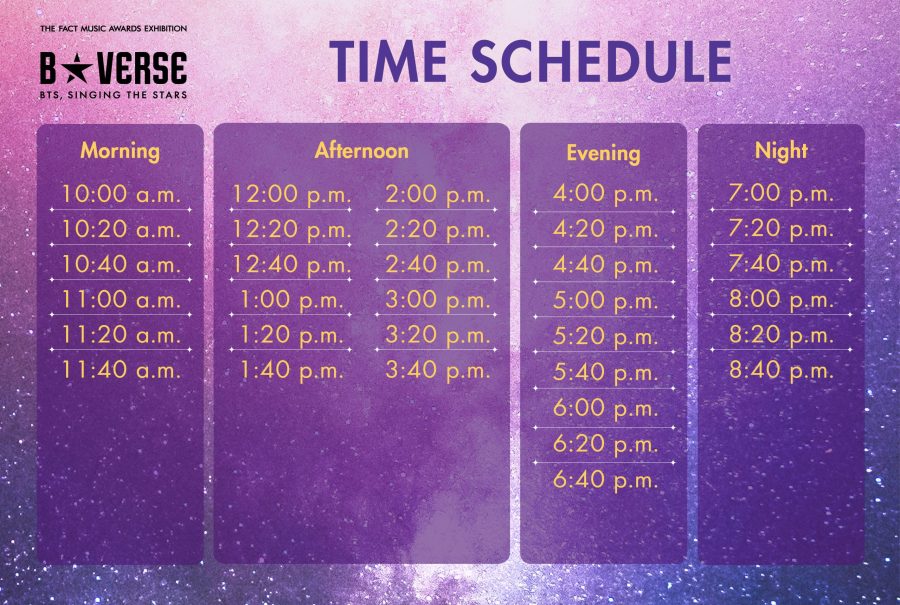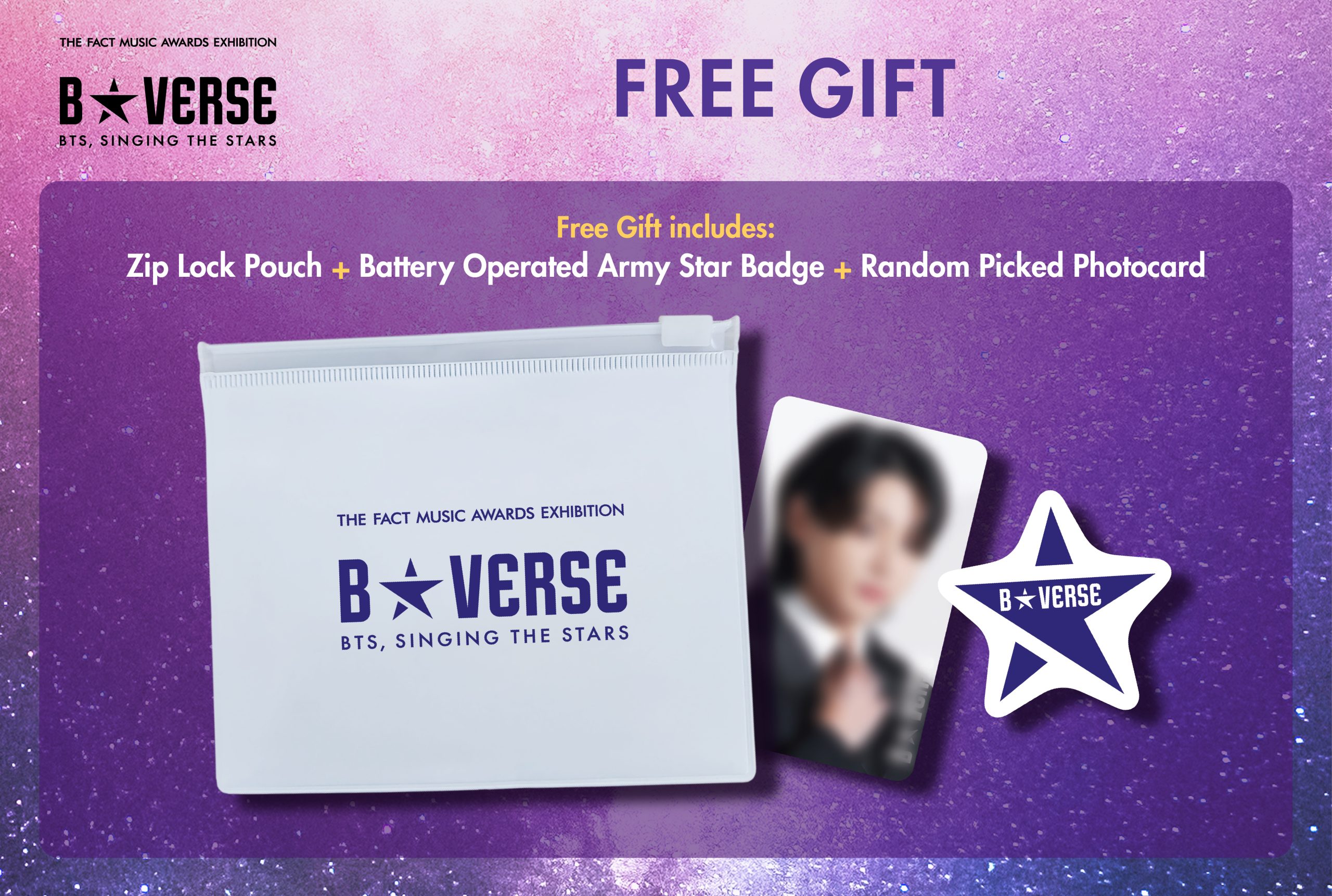 But hold onto your hearts, because there's more! When you grab your 'BVERSE' tickets, you'll also be eligible for a complimentary gift that includes a Zip lock pouch + Battery operated ARMY Star badge + random picked Photocard!
Not enough? Fans will also be able to purchase other exclusive merchandises at the exhibition such as:
BTS Inspired Clear Files
BTS Postcards
2024 Calendar
Brochure
Tote Bags
T-Shirts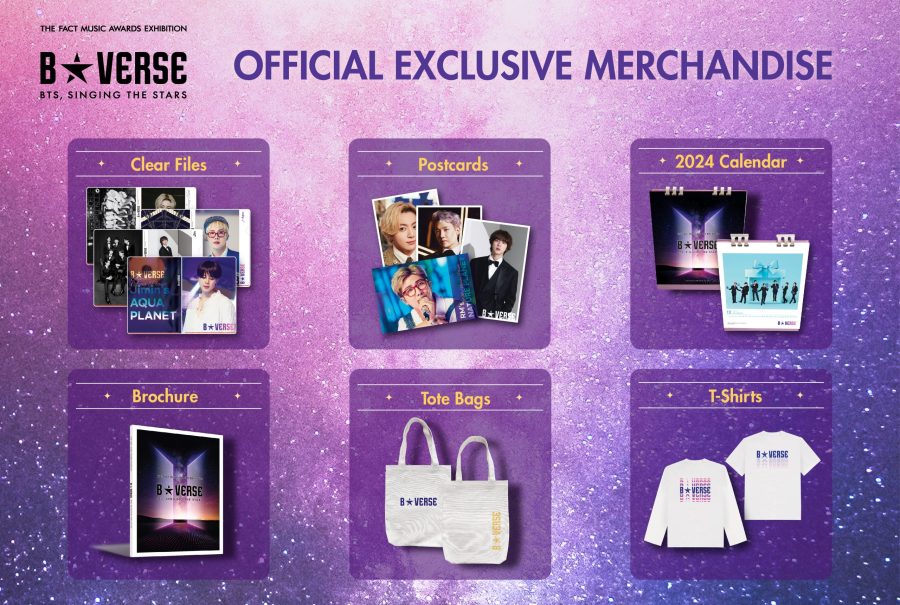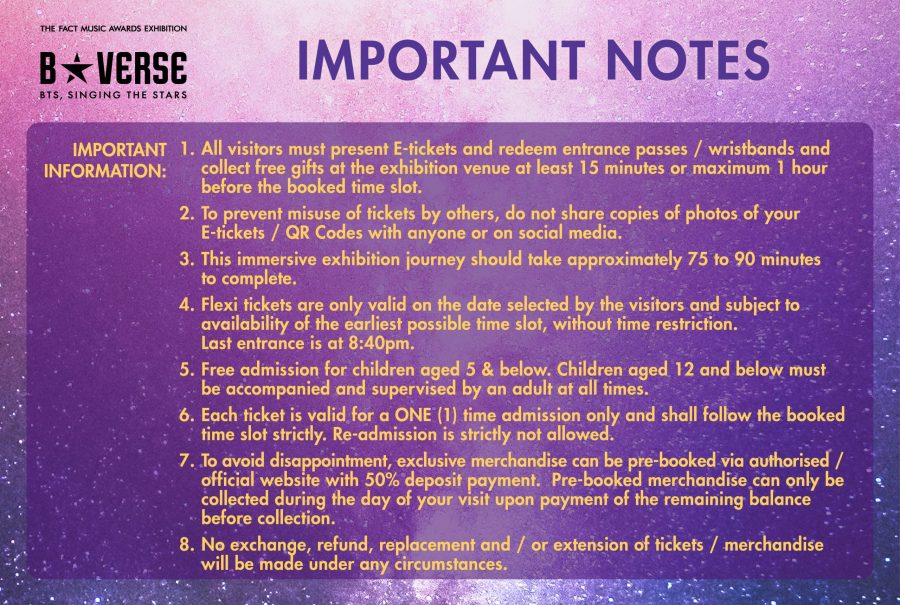 For more information, updates, or to join in on the ARMY celebration, visit: